Dr Stephanie Fu
Physiotherapist and Director
BPthy | MPhty | PhD | FACP
I am a specialist gerontological physiotherapist and the principal practitioner and director of Ageing Balance.
I completed my Bachelor, Masters, and PHD in Physiotherapy at the University of Queensland. With 20 years of practical and research-based experience, I am one of the leading specialists in 50+ care.  I have founded Ageing Balance with the aim to help my wonderful clients maintain and promote their health and well-being throughout their whole lives.
I have been awarded 10 national and international awards for my research in Women's Health and Falls Prevention. I have acted as:
Research advisor on a commonwealth funded fall prevention initiative: a program so successful that it has been implemented across South East Queensland, nationally and abroad.
The National President of the Gerontology Group within the Australian Physiotherapy Association.
The Australian representative for the International Association of Physical Therapists working with Older People (IPTOP).
My PhD is titled "Looking for the Right Balance: consideration of Exercise Approaches in the menopause transition, Healthy Ageing and Early Falls Prevention".  My years of research and dedication to physiotherapy interventions, has lead me to becoming a World-renowned specialist in gerontology, sessional academia and gerontological research.
My current research focuses on:
Falls Prevention
Community Rehabilitation
Menopause Transition
Healthy Ageing
Exercise Design and Prescription
Safe Exercise at Home
I live in Brisbane with my two beautiful daughters, and feisty pups Charlie and Milo.  I look forward to meeting you to begin your journey to better health and physical wellness.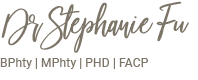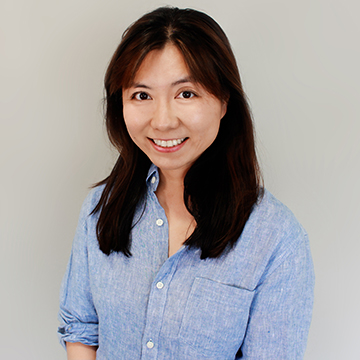 Dan Charny
Physiotherapist, Personal Trainer, Business Manager
BPhty | Cert III & IV Personal Trainer
APA Gerontological Physiotherapist
I have worked as a physiotherapist for 10 years, initially practicing with a focus in aged care and aging in place before transferring to community-based rehabilitation.  I have a strong belief in using exercise and rehabilitation practices in a fun, light-hearted way to increase the success of creating a habit on the road to a happy, healthy lifestyle.
I understand that exercise and rehabilitation can be new for some, thus I enjoy working with and educating my clients on the benefits of exercise, whilst also tailoring their program to meet their needs.  I enjoy working with the community and clients of all ages to achieve their goals, and practice what I preache.
I can often be found working out in the gym, competing in fitness competitions, enjoying the outdoors when hiking and mountain biking whilst also spending much valued time with my son (just ask and I can regale you with hours of anecdotes about him).
I don't just focus on fitness however.  I will often spend my spare time assisting the community in various ways, whether that be preparing meals for vulnerable children, fundraising for various health causes or assisting local schools complete their various community-based activities.  Next time you are in visiting Aging Balance, please don't hesitate to say hi to me and see if I can help you achieve your health and fitness goals.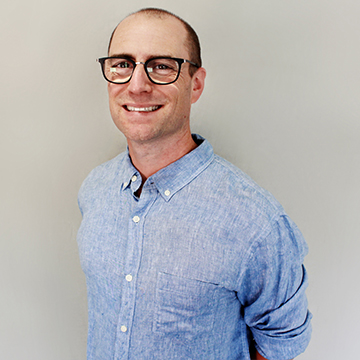 Cathy Welsby
Dietician
Bsc | MA Nutr&Dietet
I am an Accredited Practising Dietitian (APD) and a member of Dietitians Australia (DA). I have completed a Master of Science (Nutrition and Dietetics) through the University of Wollongong, and a Graduate Certificate in Evidence based complementary and alternative medicine through the University of Tasmania. I am currently studying a Bachelor of Health Science (Western Herbal Medicine) at Torrens University Australia. I am an Accredited Practising Dietitian with over 20 years of nutrition and dietetics experience to be drawn upon to help you on your journey towards wellness. I have been a dietitian since 2002. I am passionate about helping people move towards positive dietary and lifestyle choices using a holistic approach – getting results that enhance your quality of life.I am all about wholefood nutrition and nourishment of mind, body and soul.
I am a holistic dietician and I am passionate about food, nutrition and healthy living, and helping you to feel the best version of yourself. It is amazing the impact on our whole body of making some small changes to help nourish yourself.
I have a passion for helping women towards hormonal balance and digestive wellness. I am super excited and it would be a privilege for me to help you on your journey towards wellness.
When I am not wearing my dietitian hat, I am mum to three little cherubs aged 10, 8 and 4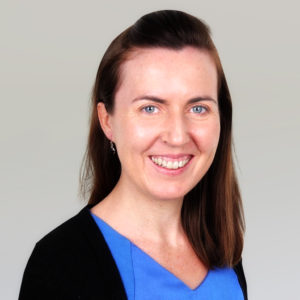 Victoria Jones
Speech Pathologist
MSpeechPath, LSVT certified
I graduated from the University Of Queensland in 2008 with a Masters in Speech Pathology Studies. I have over 15 years experience working in hospitals, community settings and at two Brisbane Universities.
​I have 15 years of experience with assessment and treatment of adults with acquired communication(language, speech, voice) and swallowing disorders. ​
I am trained in the Lee Silverman Voice Treatment (LSVT LOUD) and SPEAK OUT and LOUD crowd, programs to help those with Parkinson's Disease maintain their voice and swallowing.
I am all about Person-Centred Care and learning about my clients holistically.
My mission is  to provide high-quality, compassionate care to adults with acquired language and swallowing disorders. I am dedicated to helping our patients improve their communication and swallowing abilities, and supporting them on their journey to better health.
As someone who has had to navigate the Australian Healthcare system myself for as long as I can remember, I know how powerful communication skills are in getting the treatment you need and advocating for your rights.
My vision is for a world where individuals with chronic illnesses and communication disorders have access to the services and support they need to live full, meaningful lives. I believe that everyone has the right to be able to communicate effectively, and that it is our responsibility as a society to provide the resources and support necessary to help those with  communication disorders do so.
In this vision, individuals with communication disorders are able to access high-quality, evidence-based treatments and services that are tailored to their individual needs and preferences. These services are provided by knowledgeable and compassionate professionals who are dedicated to helping their clients achieve their goals and improve their quality of life.
Furthermore, my vision includes a strong network of support and advocacy for individuals with communication disorders. This includes support from friends and family, as well as from organizations and advocacy groups that are dedicated to providing resources and support to these individuals.
Overall, my vision is for a world where individuals with chronic illnesses and communication disorders have the support and resources they need to communicate effectively and live fulfilling lives. By working together and advocating for these individuals, we can make this vision a reality.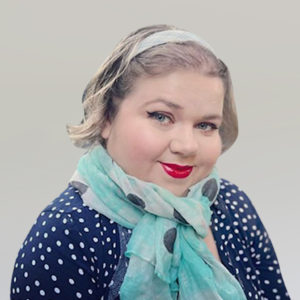 Suzanne Stanfield
Speech Pathologist
BSP Path (Hons) CPSP, MSPA, Grad Cert BA, LSVT certified
I have been a practising speech pathologist since graduating from the University of QLD 1998.
I have worked within Australia and internationally gaining specialised skills in the management of swallowing and communication difficulties for more than 25 years.
When I provide your treatment, you should expect an evidenced based and highly specialised treatment approach.
I am passionate about creating innovative, enjoyable and individualised treatment programmes to optimise and maintain swallowing and communication skills for adolescents and adults.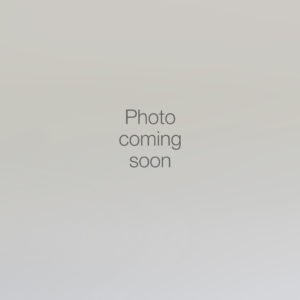 Sasa Rousso
Remedial Massage Therapist, Personal Trainer
My name is Sasa. My vision is to help people live the life they dream of, doing things they love in a body that allows them that freedom. My philosophy for a perfect life is BALANCE - helping people feel HAPPY and HEALTHY; that's why I became a qualified Remedial Massage therapist and Personal Trainer.
I practise many different types of massage, with the aim of helping the mind and body recover so it can feel great. I would describe my massage style as "a perfect blend of relaxation and remedial technique... gently treating you to bliss while slowly working deeply into the muscles to ease tension and bring relief".
My training style is like going to a theme park or riding a roller coaster – its super fun, unexpected, and full of variety –  you don't suspect how high your heart rate will go to, or how intense it will be until it's over.
For both massage and training, I'm always careful to never push too hard – but always push just hard enough so that there is benefit!