Dr Stephanie Fu
Physiotherapist and Director
BPthy | MPhty | PhD | FACP
I am a specialist gerontological physiotherapist and the principal practitioner and director of Ageing Balance.
I completed my Bachelor, Masters, and PHD in Physiotherapy at the University of Queensland. With 20 years of practical and research-based experience, I am one of the leading specialists in 50+ care.  I have founded Ageing Balance with the aim to help my wonderful clients maintain and promote their health and well-being throughout their whole lives.
I have been awarded 10 national and international awards for my research in Women's Health and Falls Prevention. I have acted as:
Research advisor on a commonwealth funded fall prevention initiative: a program so successful that it has been implemented across South East Queensland, nationally and abroad.
The National President of the Gerontology Group within the Australian Physiotherapy Association.
The Australian representative for the International Association of Physical Therapists working with Older People (IPTOP).
My PhD is titled "Looking for the Right Balance: consideration of Exercise Approaches in the menopause transition, Healthy Ageing and Early Falls Prevention".  My years of research and dedication to physiotherapy interventions, has lead me to becoming a World-renowned specialist in gerontology, sessional academia and gerontological research.
My current research focuses on:
Falls Prevention
Community Rehabilitation
Menopause Transition
Healthy Ageing
Exercise Design and Prescription
Safe Exercise at Home
I live in Brisbane with my two beautiful daughters, and a feisty pup named Charlie.  I look forward to meeting you to begin your journey to better health and physical wellness.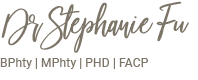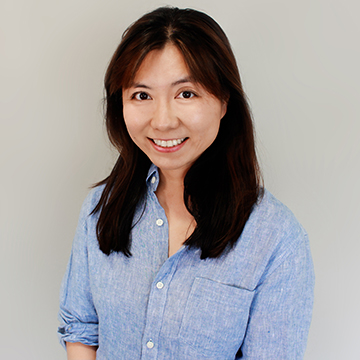 Dan Charny
Physiotherapist, Personal Trainer, Business Manager
BPhty | Cert III & IV Personal Trainer
I have worked as a physiotherapist for 10 years, initially practicing with a focus in aged care and aging in place before transferring to community-based rehabilitation.  I have a strong belief in using exercise and rehabilitation practices in a fun, light-hearted way to increase the success of creating a habit on the road to a happy, healthy lifestyle.
I understand that exercise and rehabilitation can be new for some, thus I enjoy working with and educating my clients on the benefits of exercise, whilst also tailoring their program to meet their needs.  I enjoy working with the community and clients of all ages to achieve their goals, and practice what I preache.
I can often be found working out in the gym, competing in fitness competitions, enjoying the outdoors when hiking and mountain biking whilst also spending much valued time with my son (just ask and I can regale you with hours of anecdotes about him).
I don't just focus on fitness however.  I will often spend my spare time assisting the community in various ways, whether that be preparing meals for vulnerable children, fundraising for various health causes or assisting local schools complete their various community-based activities.  Next time you are in visiting Aging Balance, please don't hesitate to say hi to me and see if I can help you achieve your health and fitness goals.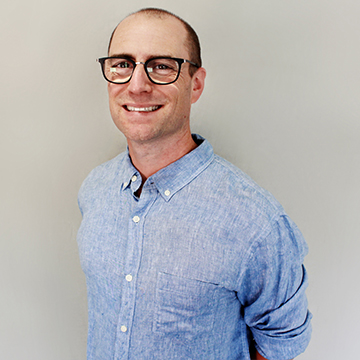 Vannia Kakiuchi
Remedial Massage Therapist
Diploma, Massage School Of Queensland
I am a qualified remedial massage therapist with over 9 years of professional experience.  I completed my Diploma at the Massage School of Queensland, with a personal passion for health and well-being. I am highly skilled in a variety of massage techniques and I'm committed to the short and long-term health of my clients.
I  have previously worked in private public practice on the Gold Coast and am experienced in all aspects of general, chronic pain, myofascial restrictions and general muscular discomfort.
I have lived in Australia for 10 years.  I speak fluent Spanish, English and Japanese.  I lived in Japan for 4 years, I am the third generation (Sansei) and my ancestors are from Hiroshima.
I live in Brisbane with my two wonderful children.  We love nature and we like to camp and enjoy the landscapes that this wonderful country offers us.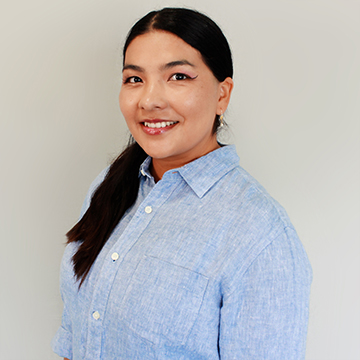 Andrew Whaites
Psychologist
BA Psych (Hons) | MAPS (Member, Australian Psychological Society)
I am an experienced psychologist with over 17 years of practise within government, community/clinic and hospital settings. I have training and experience in evidence-based therapeutic models, including advanced cognitive-behavioural therapy and trauma-focussed therapy.
Having gained the Australian Psychological Society Practice Certificate in Services for Older Adults, I understand the concerns of older people adjusting to changes in health, independence and lifestyle.
I have an interest in men's issues, anxiety and trauma; and health-focused psychology, including adjustments to life changes and engagement in treatment, particularly for older patients.
I also have an interest in anxiety, panic and trauma and have worked more generally with a wide range of individuals, with referrals under Veterans Affairs, Medicare and WorkCover.  I am also registered as a Garrison Health provider for serving members of the Australian Defence Force.

Amanda Bouhamdan
Occupational Therapist
BOcc (Hons)
Hi there, I'm Amanda. I'm an occupational therapist with over 6 years experience in the health and disabilities sector.  I graduated from the University of Queensland and specialise in brain injury rehabilitation. My experience also extends to hospital and community rehabilitation, and mental health.
I am really passionate about helping people become as independent as possible in the tasks that they want and need to do. I have a warm and friendly nature and enjoy taking the time to get to know my clients and what interests them.  I have a particular interest in trauma, cultural awareness, and the importance of meaningful occupations.
I have a keen interest in upper limb rehab and making therapy meaningful, as well as doing my best to help clients strive towards their goals. I'd be happy to answer any questions you may have and look forward to working with you.
Angeline McKerrell
Allied Health Assistant
Hi, I'm Angeline. I collaboratively liaise with other health professionals regarding client progress and report any issues during therapy.  I support the Ageing Balance team to deliver high quality therapy to their clients.